Epoxy flooring system – Epoxy "systems" are based on a combination of resins and hardeners. When mixed together, the resin and hardener chemically react to form a rigid plastic material. The final material is strong, durable, resistant, and bonds extremely well to most base layers. It is highly recommended for Pharmaceuticals, Automobiles, hospitals and many more.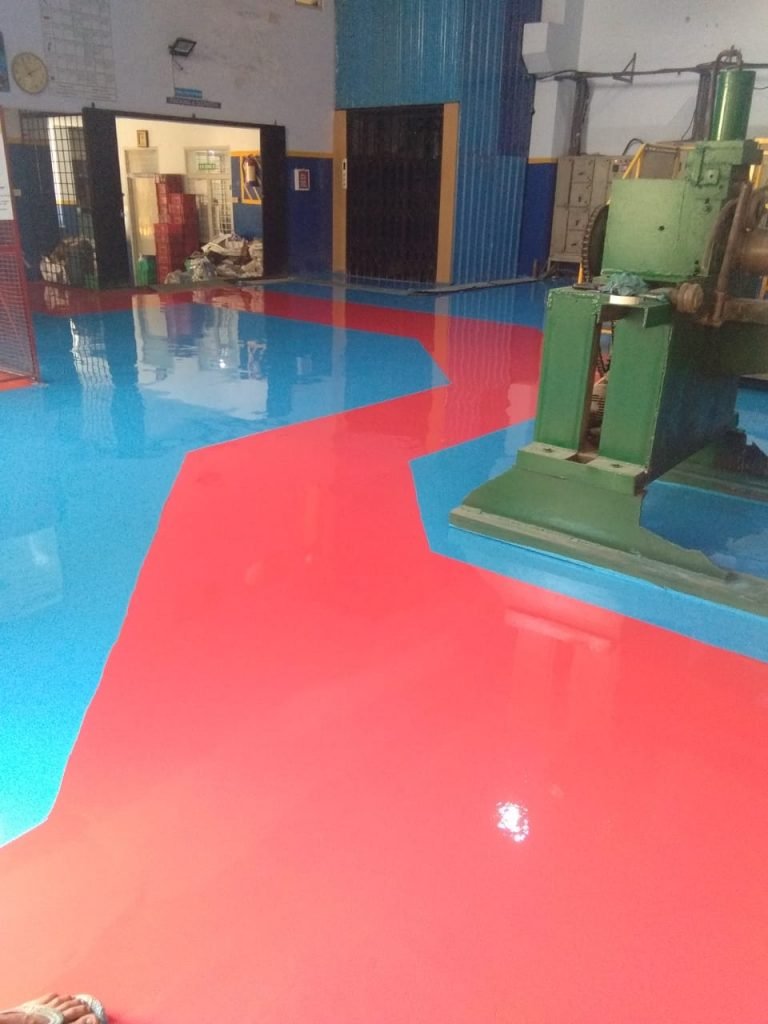 Polyurethane Flooring System – Flowfresh antimicrobial polyurethane flooring line with the objective to satisfy the highest achievable hygiene standard. It is the resistance to harsh chemicals common in the food and beverage manufacturing industry which makes the Flowfresh systems a successful product range in the marketplace.
ESD Flooring System (Electrostatic discharge) -Flowfresh ESD SL is an antistatic 3 mm heavy duty, chemical resistant antimicrobial treated polyurethane resin floor finish. Attractive smooth matt colored floor finish. Typical areas for use are wet and dry process areas where the floor is subjected to heavy traffic, impact and chemical attack.