When it comes to epoxy flooring, one name stands out among the rest—Kaizen Flooring. With their exceptional quality, unwavering commitment to customer satisfaction, and extensive industry experience, Kaizen Flooring has established itself as the best epoxy flooring service provider in the market. Whether you're a homeowner, business owner, or industrial facility manager, Kaizen Flooring is the go-to choice for all your epoxy flooring needs.
Superior Quality and Durability
One of the primary reasons why Kaizen Flooring has gained a reputation as the best in the industry is their unwavering commitment to delivering superior quality and durability. They use only the highest-grade materials and employ skilled professionals who are experts in the art of epoxy flooring installation. From the initial preparation to the final coat, every step of the process is meticulously executed to ensure a flawless and long-lasting result.
Wide Range of Services
Kaizen Flooring offers a comprehensive range of epoxy flooring services to cater to diverse customer needs. Whether you require epoxy floor coatings for your garage, basement, commercial space, or industrial facility, they have the expertise and resources to handle projects of any scale. From decorative epoxy coatings to high-performance industrial floor systems, Kaizen Flooring can provide tailored solutions to meet your specific requirements.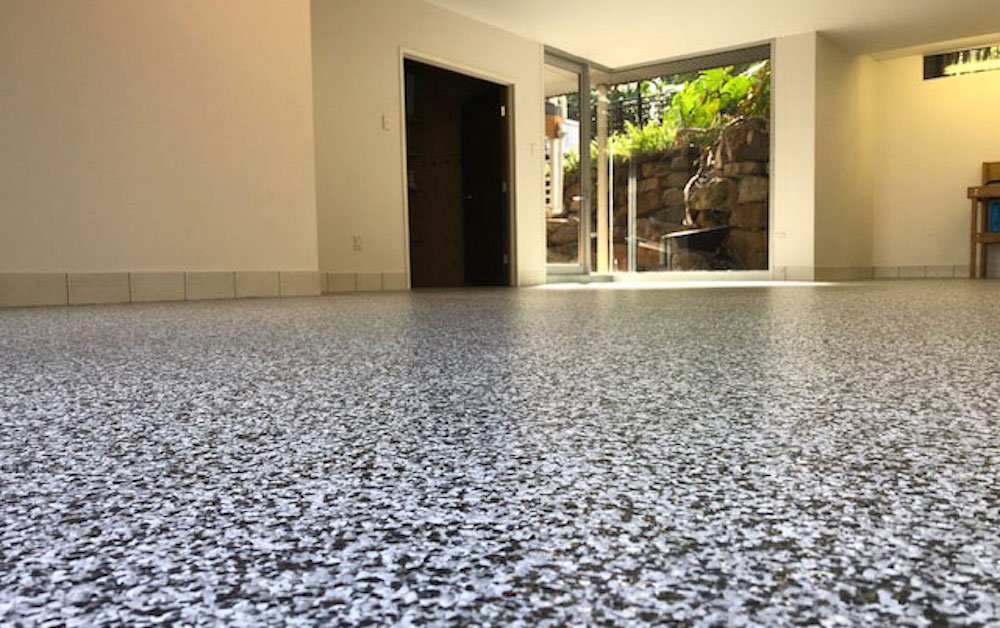 Professional Expertise and Experience
With years of experience in the epoxy flooring industry, Kaizen Flooring's team possesses a wealth of professional expertise and knowledge. They stay up to date with the latest trends, techniques, and advancements in epoxy flooring, ensuring that their customers receive the most innovative and effective solutions available. Whether you need advice on selecting the right epoxy coating or guidance on maintaining and caring for your newly installed floor, Kaizen Flooring's experts are always ready to assist you.
Customer Satisfaction as a Top Priority
At Kaizen Flooring, customer satisfaction is their top priority. They strive to exceed customer expectations in every project they undertake. From the moment you contact them for a consultation to the final inspection, their dedicated team is committed to providing outstanding service and ensuring that you are delighted with the results. Their attention to detail, prompt communication, and commitment to delivering on-time and within budget sets them apart from their competitors.
Positive Reputation and Testimonials
Kaizen Flooring has built a positive reputation in the industry through their exceptional workmanship and commitment to customer satisfaction. Their clients have consistently praised their professionalism, attention to detail, and the quality of their epoxy flooring installations. Positive testimonials and word-of-mouth recommendations from satisfied customers speak volumes about the excellence of Kaizen Flooring's services.
In conclusion
Kaizen Flooring stands out as the best epoxy flooring service provider due to their superior quality, wide range of services, professional expertise, commitment to customer satisfaction, and positive reputation. When you choose Kaizen Flooring, you can be confident that you are partnering with the industry leader who will transform your space with stunning, durable, and long-lasting epoxy flooring.